CORrespondência e REcorDAÇÕES
By Vivian Ostrovsky
Images Vivian Ostrovsky
Edit/Sound: Ruti Gadish, V. Ostrovsky
Sound Mix: Eric Lonni (Digital Salade)
Jet Lag Prod 2013
10', b/w & clr
Screening formats: Digital file – DCP
Portuguese with English subtitles
Based on a correspondence between Brazilian artist Ione Saldanha and the filmmaker, this portrait was made for an exhibition at the MAM (Museum of Modern Art) in Rio de Janeiro.
Ione Saldanha (1919-2001) was a contemporary of Lygia Clark, Sonia Delaunay, and Vieira da Silva, all of who were her friends. She abandoned painting on canvas for more sculptural supports like batten and bamboos which she shaped with color. Matisse was constantly present in her mind and work for inspiration.
This vignette was meant to give an idea of the artist as a person and of her work.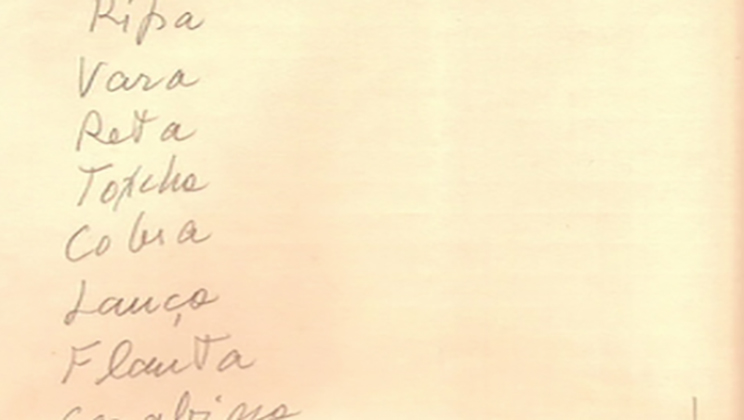 Play Trailer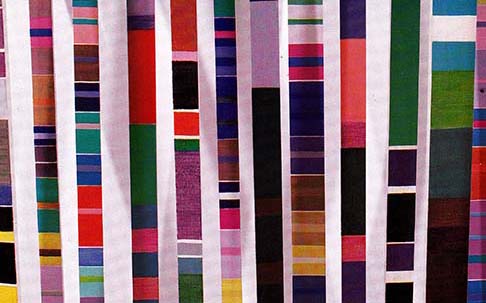 Screenings
CORrespondência e REcorDAÇÕES – 2013
Vox Feminae Festival, Zagreb, Croatia, October 2019
CILAVS – Birkbeck University, London, U.K., February 2017
Fundação Iberê Camargo, Pôrto Alegre, Brazil, 2013
Museu Oscar Niemeyer, Curitiba, Brazil, 2013
Museu de Arte Moderna do Rio de Janeiro, Brazil, 2013
November 2022
Brussels Art Film Festival – Les amies de Vivian